Goldfish Warning! 21 Annex
Gureteru-Ushi / Kindaichi Kōsuke
October 12, 2007 – GfW21 Cultural Notes
Gureteru-Ushi
The first half of Episode 21 (on DVD; It was originally Episode 20) is Gyopisel and Gretelcow (ぎょぴゼルとグレテル牛, Gyopizeru to Gureteru-Ushi).
The title is not only a parody of Hänsel und Gretel, but is a pun: Gureteru in Gureteru-Ushi (Gretelcow) is, as a matter of fact, a slang expression for "delinquent," "disrespectful," or "being a hoodlum." So Gureteru-Ushi is a reference to his name, Furyō Ushi (Bad Ox). Ushi is a cow or an ox, also used in the names Ushimi and Ushiko.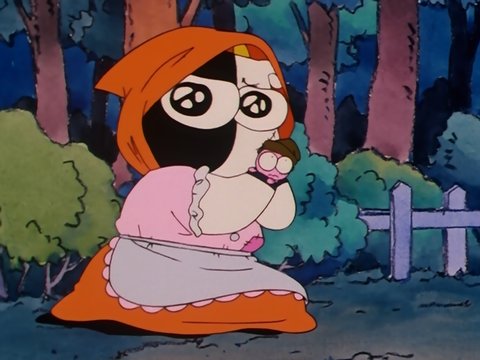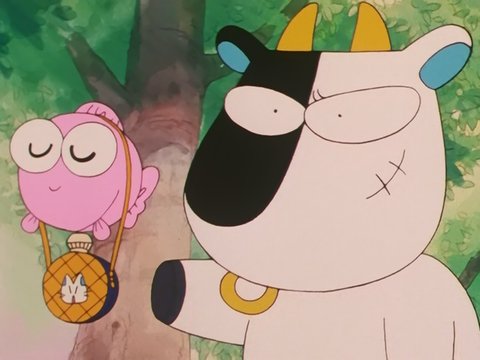 By the way, have you ever wondered what "Bad" in his name "Bad Ox" exactly means? The original word Furyō is a general expression meaning "poor in quality" or "mal-" (as in "malfunctioning" etc.), but when applied to middle schoolers/ high schoolers, it means a "bad" student, that is, a student who doesn't follow the rules, ready to resort to violence. He or she may be late for school everyday, or skip the classes. Usually they hate studying and don't listen in class, defiant, not respecting teachers, using bad langauge.
Bad Ox is basically such a guy, in contrast with honor students like Kitada Shuuichi, aka Shuu-chan (shū means "excellent, superb"). For instance, in Episode 6, Bad Ox sells "illegal" yakisoba pan in the school. However, in several episodes, we witness that Bad Ox is actually very sympathetic, even naive, and his bark is worse than his bite.
Kindaichi Kōsuke
In the second half of Episode 21 (originally Episode 20), Shuuichi appears as Kindaichi Shuu again (he first did so in Episode 10). Shuu is basically cosplying as Kindaichi Kōsuke.
Kindaichi Kōsuke is a fictitious detective created by Yokomizo Seishi. According to ja.wikipedia, Kindaichi appears in 77 of Yokomizo's novels, some of which were made into movies (including Yatsuhaka-Mura, Inugami-ke no Ichizoku, and Akuma ga Kitarite Fue o Fuku), and they appear to be quite popular in Japan.
The original Kindaichi is depicted as a sloppily-dressed man with uncombed hair, wearing a cap and hakama (skirt-like clothing).

Kitada Shuuichi as Kindaichi Kōsuke (GfW21, 1991)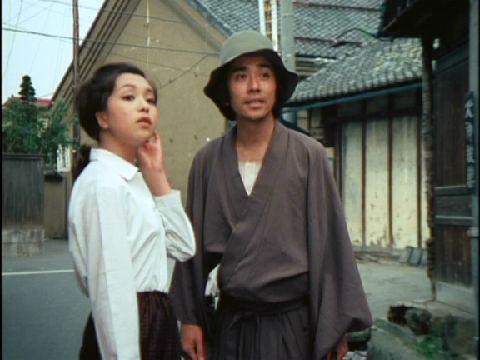 Ishizaka Kōji as Kindaichi Kōsuke (Inugami-ke no Ichizoku, 1976)
Hajime from Kindaichi Case Files is allegedly his grandson. The "grandfather" in Kindaichi Hajime's trademark line—"in the name of my grandfather" (Jic-chan no na ni kakete)—is supposed to be Kindaichi Kōsuke. However, the two worlds are actually unrelated: the original Kindaichi in Yokomizo's novels remains unmarried throughout his life, unlikely to have a child, let alone a grandson.
---
---
If you have any questions (FAQ), comments,
or if you're interested in joining us fansubbing together,
feel free to visit us or email us at the following address. Thank you!



(PGP Public Key)
[Fingerprint: 821C DADD 2C25 C86C 1754  6412 DD33 0238 68B5 8C64]
Also, you can leave comments on [AniDB], [Nyaa], or [BakaBT]
though we may not notice them immediately.

 Our website is Tor-friendly & JavaScript-free.